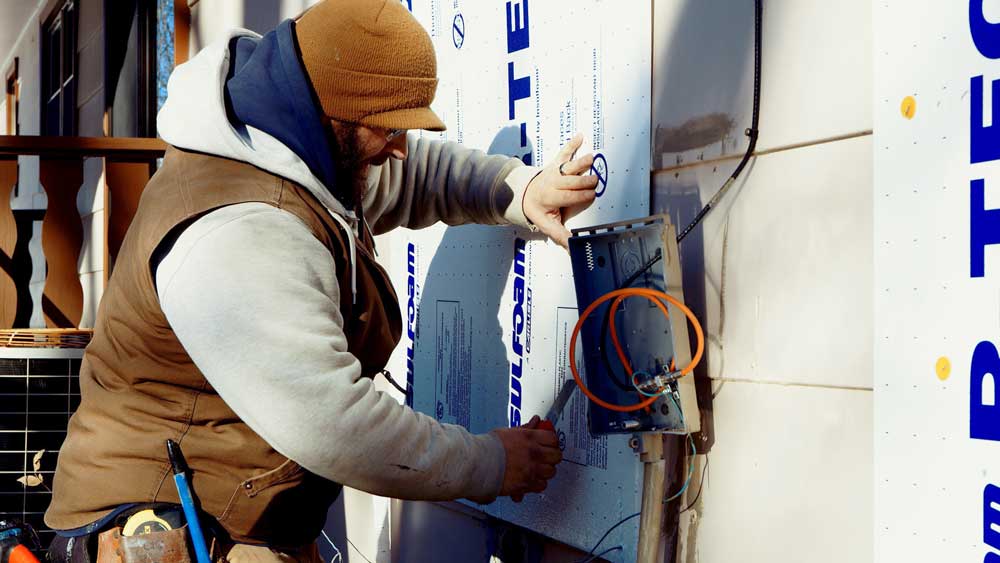 Your first meeting with your contractor is a very important meeting. Whether you are hiring a siding contractor or contractors for a kitchen remodel the questions you ask should all be the same.
It is important to establish open communication from the start. It is also important that you know what questions to ask, and how to express your expectations from the start that way the project you are working on runs smoothly. By establishing this communication not only will you be happy with the final product, but your contractor will be able to complete in a more seamless time.
You Set the Pace
One of the key qualities to look for in a general contractor is their ability to listen and receive what you have to say. It is your responsibility to convey clear instructions and to describe your vision for your home improvement plans.
Knowing what to ask and what to address will help you to set up that important open communication with the contractors to ensure that everyone is on the same page. By giving your contractor clear instructions on what the project should encompass, it will save everyone from frustration and errors.
Ask These Questions
Here is a list of important questions to ask your contractor:
Have you done this type of home improvement job before? Can I see a portfolio? Or do you have a client reference that I can contact?
My budget is ___ can you provide me with the type of work I am looking for within that budget?
Will I be able to pick and choose between options for my project? At what stages will we be meeting to make those decisions? What if I change my mind?
If I make changes mid-project will there be an additional fee?
How confident are you that we will be able to stick to a timeline for project completion? What are some of the things that can go wrong that will delay my project?
What can I do to facilitate the process?
What are some of the things that will change the price of my project?
What is the warranty period for the labor you are going to provide?
It is important that you ask these questions in some form when first searching for a contractor. If a company you talk to can't meet a large portion of these requirements, you should keep looking for someone who can. You will also want to have some examples (cut from magazines or online examples) of what you are trying to achieve with your home improvement project. This will help the contractor see the vision you have in mind, and in turn deliver better results. You want to give your contractor a clear example of what you want especially for interior projects.
The right contractor knows that open communication is vital to meeting their client's expectations and will appreciate you providing as much information as you can about your vision. They will not mind you asking as many questions as you need to, to feel confident in their ability to complete your project