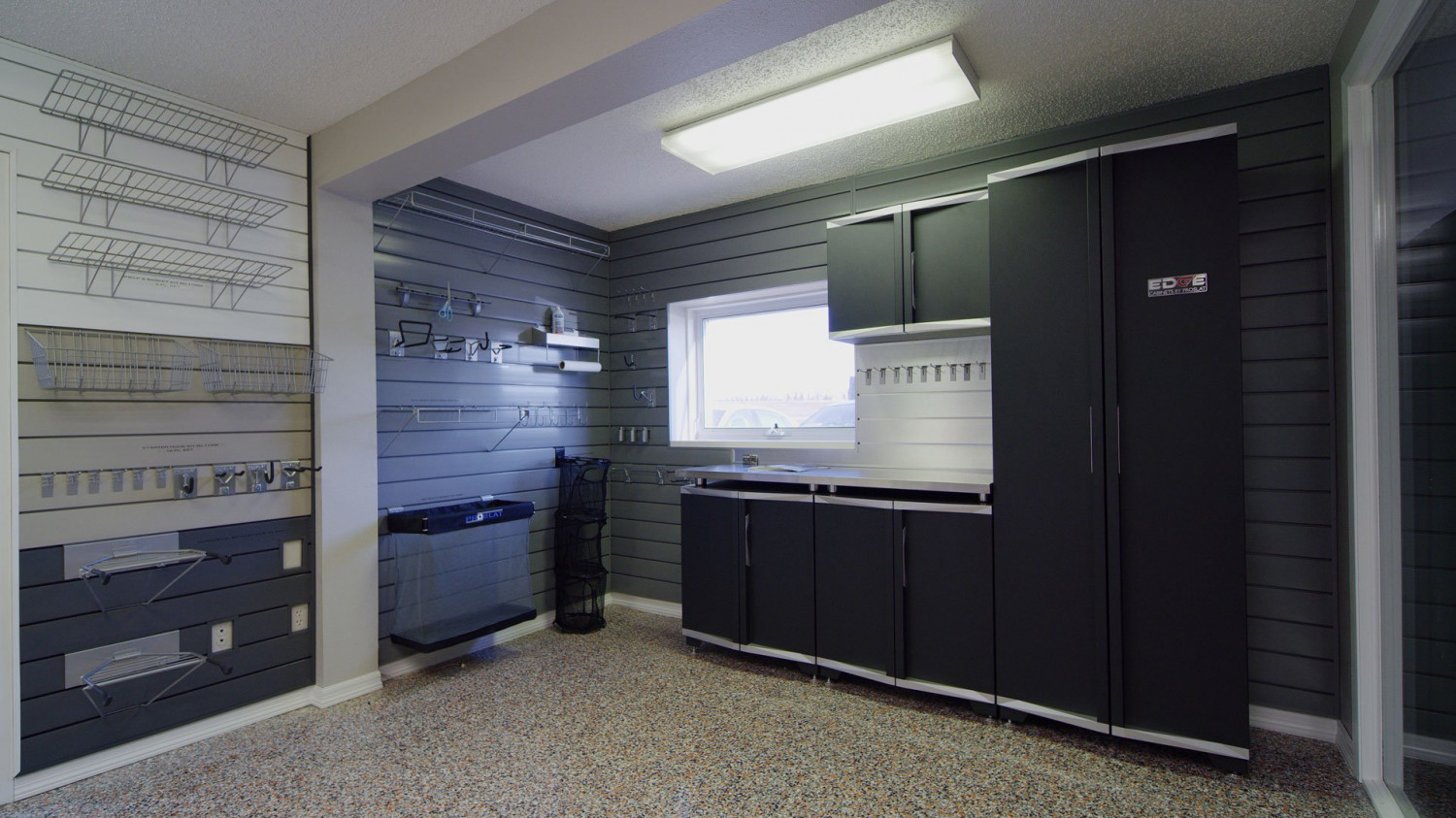 GARAGE CABINETS
Maximize your garage's storage and organization
Garage Cabinets...
Serving Mandan, Minot, ND and Pierre, SD
Not only do these Cabinets look amazing, the execution is equally as impressive. Pushing the boundaries of traditional Garage cabinets, Leingang Home Center offers sleek new designs without sacrificing functionality and durability. You will never be left unsatisfied with your new garage cabinets from Leingang Home Center.
We feature Edge Series cabinets that feature 20-gauge steel, soft close concealed European hinges, and heavy duty drawers and mat liners. Edge Series cabinets have a customizable trim, with up to 5 trim and handle options. You'll enjoy using these cabinets almost as much as you enjoy looking at them.
Featuring a floating solid core laminate and a 304 Stainless Steel Work Surface, Edge Series cabinets were inspired by the automotive industry. The trims and handles are ergonomically designed for ease of use with the highest quality grade ASB. Feel the quality of Edge Series cabinets from Leingang Home Center.
See how Leingang Home Center can make your dream garage a reality. Contact us today for your free estimate.