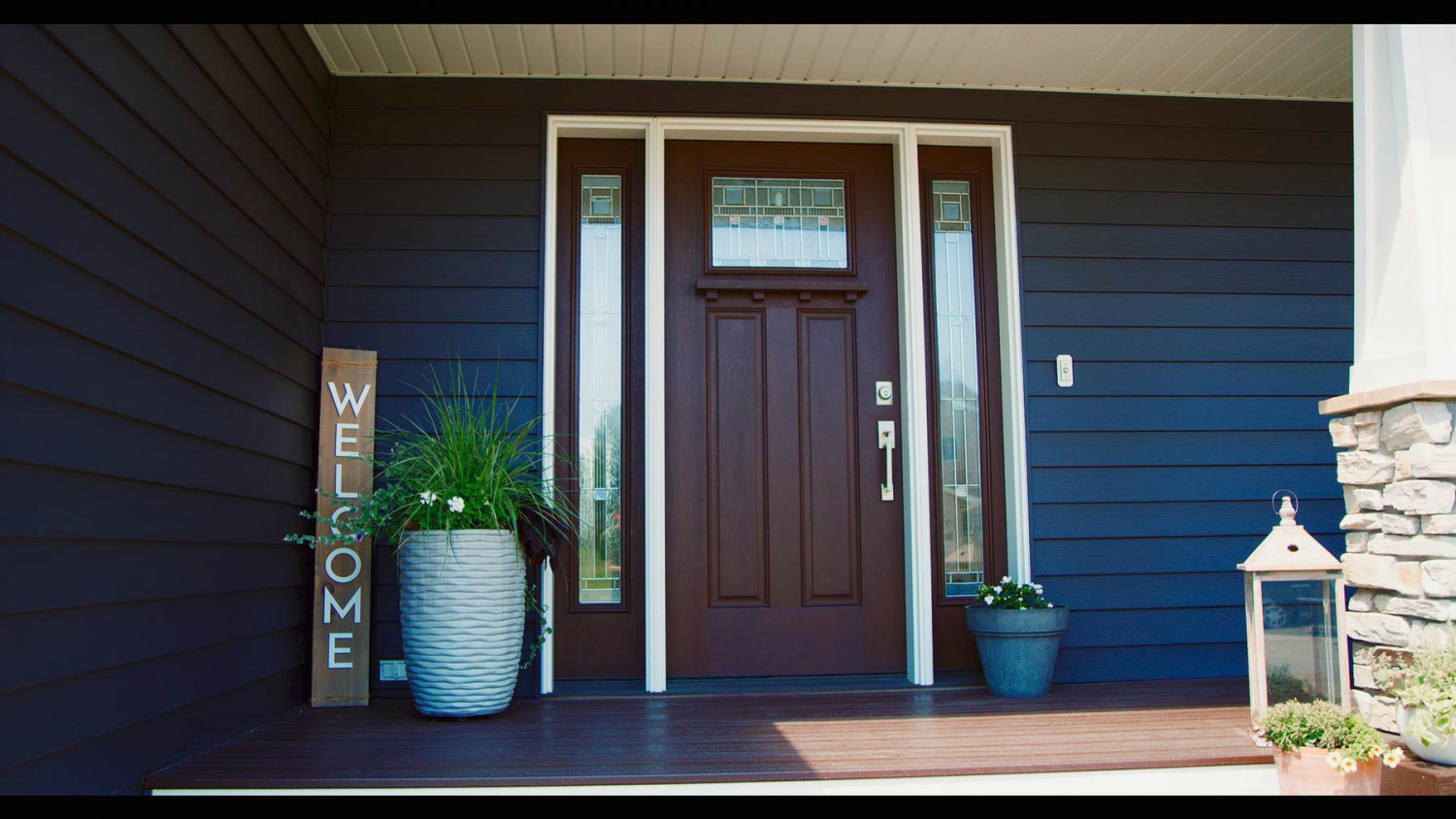 Upgrade Your Curb Appeal With Ease
Schedule a new front door installation in Mandan, ND, Minot, ND and Pierre, SD
Your home's front entry is a focal point. It's what makes a warm and inviting first impression. But an old and damaged front door can make your home seem off-putting. If you need a new front door installation in Mandan, ND or the surrounding area, turn to Leingang Home Center.

With endless choices in styles and colors, we can help transform the look of your entire exterior with a new front door. Set up an appointment for a new front door installation today.
Offering top-of-the-line products
Whether you need front door or patio door installation services, you can count on us to provide a top-notch product and flawless installation. You can get a:

Fiberglass front door - This looks and feels like real wood, but it won't warp or rot like a wood door. It also won't dent or rust like a steel door.
Vinyl or Composite Patio Door - Our vinyl doors have unmatched quality with a heavy-duty design. They're also weather tight and come with a large, insulated glass panel to maximize natural light.
Regardless of the type of door you need, you want one that is beautiful, durable, energy efficient and secure. That is exactly what you'll get from Leingang Home Center. Contact us today to get a front door or patio door installation.
Contact Us
Check out our manufacturers' websites: