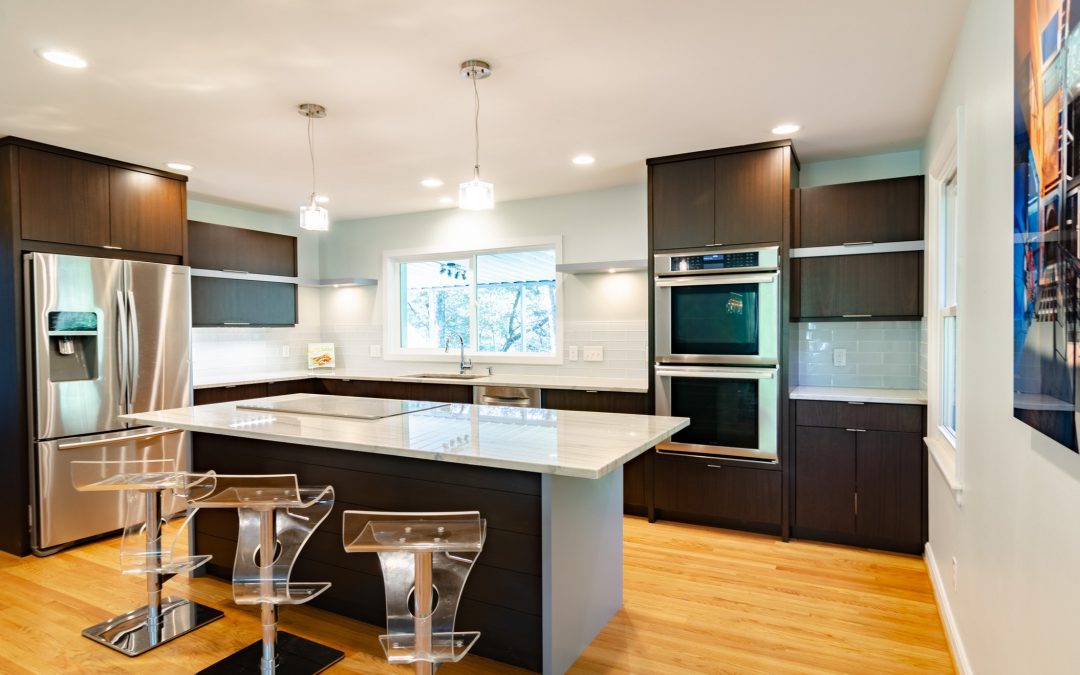 Home remodeling can often focus on several different areas in a house. But kitchen remodeling is one of the most common home improvement projects. In fact, the 2018 LightStream Home Improvement Survey found that kitchen remodeling accounted for 26% of home improvement projects. So if you're thinking about remodeling your kitchen, here are a few considerations to keep in mind to help you get started.
Do you want to keep your existing layout?
One of the most common elements homeowners change during a kitchen remodel is the layout of the area. Many older kitchens may have a tight, closed layout that homeowners want to change. However, changing the layout of your kitchen can get pretty pricey. Changing the layout often involves moving plumbing, adding wiring, and re-routing air vents or ducts. So if possible, consider keeping the current layout of your kitchen, but maybe add new windows or wall openings to make it feel less enclosed.
How does your lifestyle impact your kitchen design?
When it comes to designing your home, you should always keep your lifestyle in mind. Are you someone who tends to host a lot of gatherings and always has people over? Or do you generally stick to just having small groups of friends or family members over? This could impact how you use your kitchen — if you're looking to host more events, consider opting for an open kitchen. This can also be beneficial for big families or those with little kids. But if you're more of a homebody and want a cozier feel, consider a more closed-off kitchen area.
What are some small changes you can make?
Contrary to popular belief, not every remodeling project has to involve demolishing the existing space and starting from scratch. You'd be surprised by how much space can be changed by simply adding or removing small elements. Kitchen cabinets can be a great place to start — by sanding and painting cabinets and adding new hardware, your kitchen can be transformed and modernized. So instead of jumping right into a complete remodel, ask your general contractor about some smaller changes you could consider starting with.
Kitchen remodeling can come in all shapes and sizes. And considering these different factors with your general contractor will help you choose the best remodeling plan for your home.