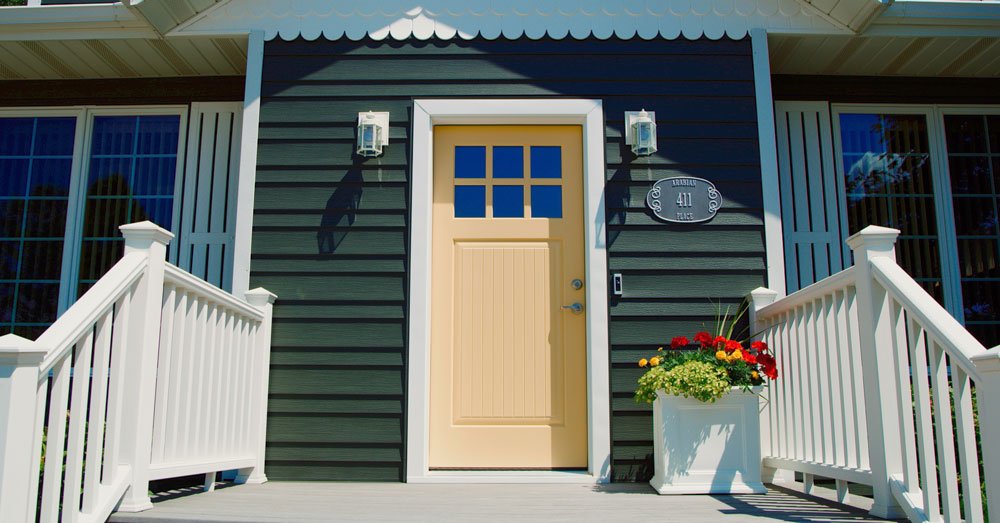 The 2018 LightStream Home Improvement Survey reported that kitchen renovations accounted for 26% of all home improvement work. But Americans aren't only considering the interiors of their homes. Siding installation is another popular project. It's a big job, and one best handled by experienced professionals. All homeowners want their home exteriors to make a good impression; damages in siding reduce curb appeal. If your home needs a new exterior, you can discuss different types of siding with a siding contractor who will help you choose the right kind for your home.
Types of Siding: Brick Siding
Brick offers a traditional feel and is a popular choice for new homes being built in suburbs. Brick resists damage by the elements and doesn't require much upkeep. It offers a range of natural colors, so you don't have to worry about painting or finishing.
Brick's negatives include price: it costs more than other siding options. Installation is also expensive because of the heaviness of the brick.
Types of Siding: Engineered Wood
This siding combines real wood with other materials, which makes it an attractive option as an alternative to wood. Engineered wood offers a range of types and textures; it's tougher and costs less than fiber-cement or vinyl. It is fireproof, and it can't be damaged by water or insects. It is covered by a long warranty.
The downside to engineered wood is that you have to keep the finish you install since it can't be stained again or painted over.
Types of Siding: Fiber-Cement Siding
This kind of siding appeals to those who like the appearance of wood siding. Fiber-cement resembles real wood but is less expensive and more likely to stand up to damage, and it doesn't need as much upkeep as wood does. Like engineered wood, it's fireproof and can't be damaged by water or insects. You can choose from a range of color and design options. It can resemble brick or stone as well as wood.
The cons: Fiber-cement is not as weighty as brick or stone, but it's still heavy, and that means it will cost more to install. It's pricey when compared to vinyl.
Types of Siding: Glass
Glass siding offers a classy, modern look. Walls made of glass are not load-bearing, so professionals don't see glass as true exterior siding. However, glass does look like siding, since it can run from roof to floor. If you install glass siding, you'll get plenty of natural light; with expert installation, you won't get hit with a lot of sun rays. Glass is hardy and stands up to the elements. Because glass traps heat in the winter and air conditioning in warmer months, it saves on energy costs.
The negatives: Glass siding is expensive, makes maintaining your privacy a challenge, and requires daily cleaning.
Types of Siding: Metal
Metal siding appeals to homeowners for its strength and resistance to damage. It also resists fire, mold, and termite damage. Although some metals, such as copper, look different after a time from being open to the elements, most keep the same finish years after installation. Metal reflects sunlight and therefore makes air conditioning run more efficiently.
The downside to metal siding: Because it doesn't keep heat inside, your energy costs will rise in cold weather. Metal siding is expensive, so many people choose aluminum siding instead since it costs less for materials and installation.
Types of Siding: Stone
Stone siding, whether natural or manufactured, is visually appealing and can be installed in interesting designs. Stone can't be damaged by the elements, needs little upkeep, and stays durable for a long time. Natural stones offer attractive textures and shades that enhance a home's appearance.
The cons: The costs for the stones and the installation exceed the costs of brick. A good alternative may be fabricated stone, or stone veneer siding, which costs less and is also less expensive to install.
These and other exterior siding options all have their pros and cons. You'll need to consider the style of your home, the appeal to buyers if you later decide to sell, the amount of time you want to spend on upkeep, and your budget. Whatever you choose, you'll need a professional installation. Contact a local siding contractor today to discuss options.